PLEASE NOTICE: Shipping time does NOT include handling time which usually take 1 – 2 days, would be longer these days due to high demand.
In short, the SHIPPING TIMES IS GUARANTEED but THE HANDLING TIME IS NOT
PLEASE NOTICE:
We apologize for the inconvenience. Due to high demand on holiday, handling time would take longers than expected, so please read carefully before purchase. SHIPPING TIME IS GUARANTEED, but HANDLING TIME IS NOT!
Holiday Shipping Deadline(Delivery Guaranteed!) ! Detail below: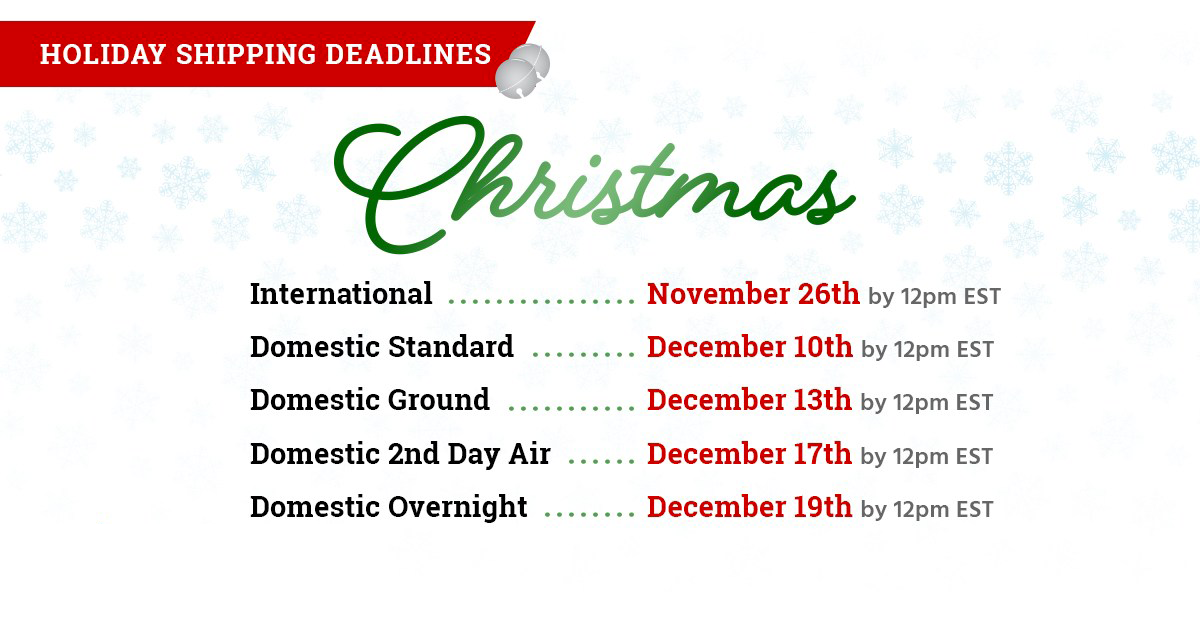 Ground shipping time frame – Only upgrade shipping method if Ground takes more than 2 days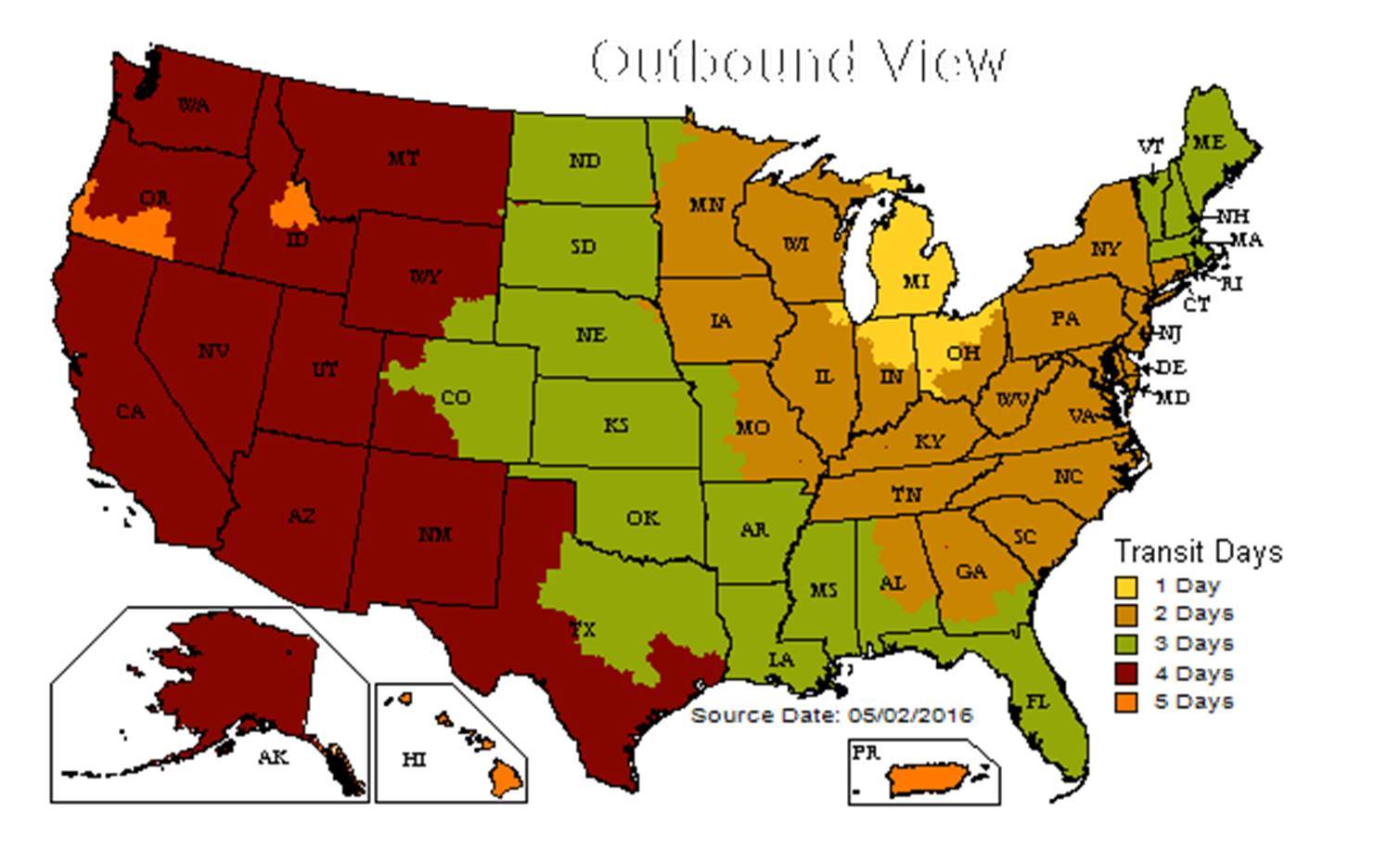 When shipping within the contiguous U.S., your order will arrive within these delivery estimates based on your location and selected shipping speed.
Apparel
| Destination Country | Standard Shipping (business days) | Ground Shipping (business days) | Two-Day Shipping (business days) | One-Day Shipping (business days) |
| --- | --- | --- | --- | --- |
| Contiguous U.S. | 4 to 9 : 4.99 USD | 2 to 5 : 9.99 USD | 3 – 4 : 24.99 USD | 1 – 2 : 35.99 USD |
Note:
In many areas Saturday and Sunday delivery may be available. If weekend delivery is available to your destination, it will be specified on the product page and/or during checkout.
Shipping time does not include handling time!! It should take from 2-3 days for the package to be shipped out!
During busy seasons, handling time may take longer than usual, and we will send the customers a note about long handling time so that they could consider placing an order.
WHEN WILL MY ORDER SHIP?
Most orders ship within 2-3 business days. Because we want you to be able to select the perfect product type, color and size to complement each amazing design, you place your order (like a custom cheeseburger). All of our products are hand-printed by real humans. The production process takes 2-3 business days, on a regular basis, before we ship it to you all hot and fresh.
HOW FAST CAN I GET MY ORDER?
US standard domestic shipping takes 5-8 business days (2-3 business days for us to print by hand + 3-5 business days to ship).
International shipping takes 1-3 weeks (including 2-3 business days for us to print by hand).
WILL I BE RESPONSIBLE FOR EXTRA SHIPPING FEES?
Depending on your country, you may owe duties, taxes or import fees in addition to our shipping rates, which only cover the transit cost of the products. Sorry – we can't change your government's laws!
WHERE CAN I FIND A TRACKING LINK?
First check your email spam folder, sometimes our emails get sent their accidentally, if it is not there contact customer support:
Customer Service Hours:
Email anytime and we will get back to you within 1 business day.
WHY DOES MY TRACKING LINK SAY "UNAVAILABLE" WHEN I CLICK ON IT?
Tracking links take 1-2 business days to update in the shipping provider's system, so give it some time to process. If you've been waiting more than 2 business days, contact customer support.
WHY AM I MISSING AN ITEM FROM MY ORDER?
Some items ship separately, so part of your order may still be on its way. If you need specific information, please contact customer support.
WHY DID I NEVER GET MY ORDER?
Oh no! If you placed an ordering shipping to the US more than 10 days ago or an international order more than 30 days ago, contact customer support immediately and we will take care of that for you right away!